Welcome to Sphaera Magazine! We are a young and vibrant online magazine based in The Hague, created by and for students of Leiden University. The magazine was founded in 2018 by students of International Relations and Organisations (IRO), but we have since expanded and are now open to other courses as well. Since we started, we have grown tremendously and now have a wonderful group of writers, editors and illustrators.
Our goal as a magazine is to encapsulate the spirit, drive and creativity of the Campus the Hague community and share it with you all. We provide a platform for students interested in writing about politics, economics, social sciences and even arts and culture. The breadth of our content reflects the open, diverse and inclusive spirit of our community. Diversity in thought and opinion, creative liberty and freedom of expression are very important to use at Sphaera*.
Are you interested in contributing? Visit our Contact Us page for more information!
* We do not select or edit our articles based on content, opinion or political orientation. That being said, the content expressed in our articles does not reflect the opinions of the magazine as a whole.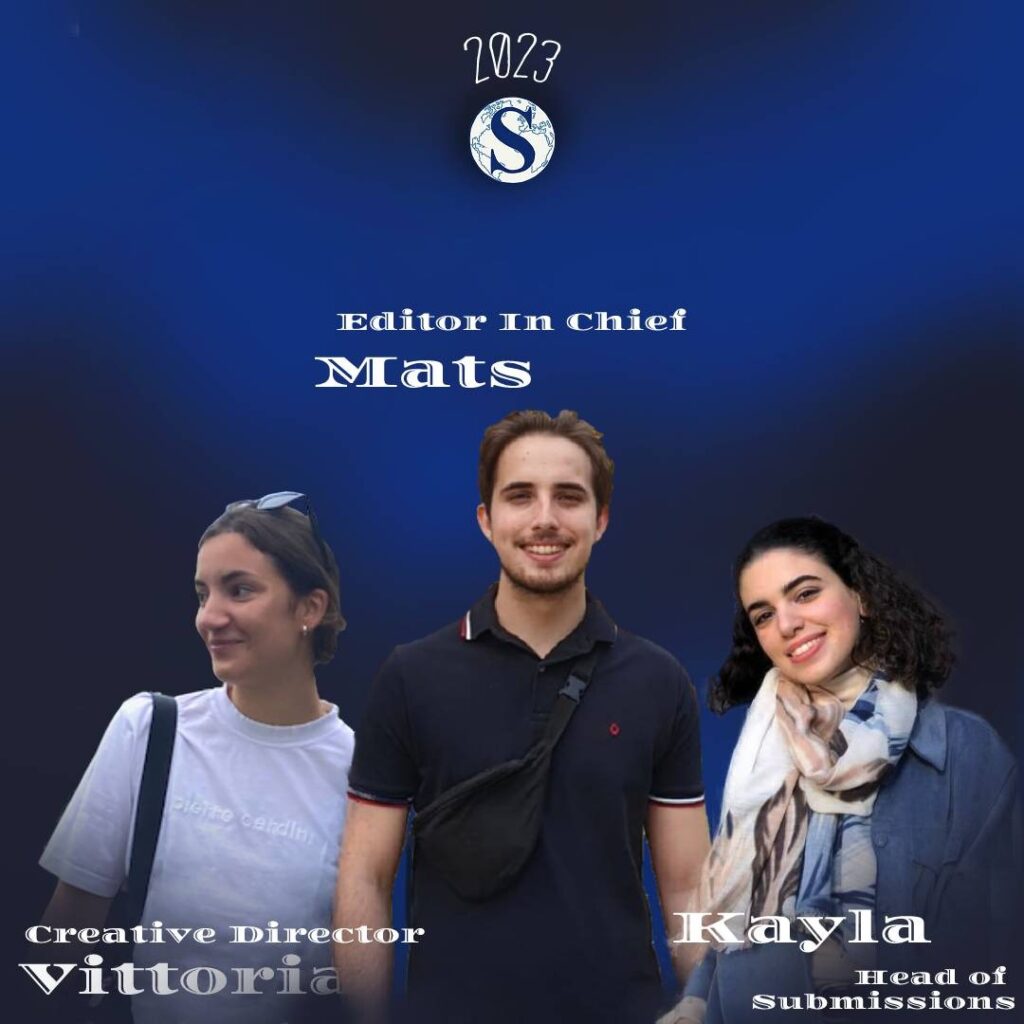 The 2023/2024 Board
Mats van den Boogert, Editor-in-Chief
Kayla Sagiz, Head of Submissions
Vittoria Amanti, Creative Director
Our Illustrators
Maria Beckers
Olga Churilina
Oscar Laviolette
Teresa Valle
Kim Ville
Our Editors
Ricarda Bluemcke
Karolina Hajna
Margaux Marzuoli
Zuzanna Mietlińska
Macklin Miezejeski
Veda Rodewald
Indra Schieferbein
Joanna Sowińska
Our Writers
Luma Andrade
Ricarda Bluemcke
Luiza Jacovaz
Nelli Naukkarinen
Margaux Marzuoli
Zuzanna Mietlińska
Veda Rodewald
Arin Sanjay Doshi
Roshnie Soekhoe
Joanna Sowińska
Mats van den Boogert